I have added After Dark Reviews to my blog as a way of notifying you of a review of a book with Adult themes and scenes. From now on I will keep my reviews of all books I read that have explicit scenes in them for late night posts for those of you who prefer to avoid them or easy to find for those of you who seek them out ;)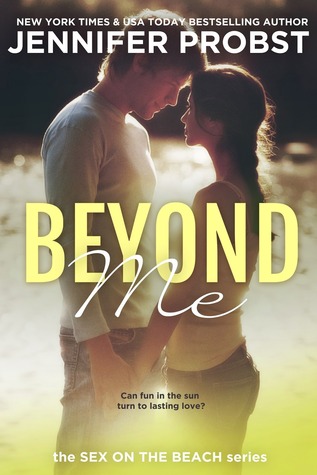 Synopsis: "CAN FUN IN THE SUN TURN INTO LASTING LOVE?

Spring break in Key West with my besties was supposed to be casual fun. But I never expected to meet James Hunt. Sex and frolic? Yes! A relationship? No. But his hot blue eyes and confident manner drew me in. And when he let me see the man behind the mask, I fell hard, foolishly believing there could be a future for us. Of course I never considered our relationship might be based on lies…or that his betrayal could rock my foundation and make me question everything I believed in…

OR WILL A LIFE BUILT ON LIES RUIN EVERYTHING?

The moment I saw Quinn I knew I had to have her. She hooked me with her cool eyes and don't touch me attitude. I had it all, money, social status, and looks. I could get any girl I wanted…until her. When my friends challenged me with a bet to get her into bed by the end of the week, I couldn't pass it up. But sex wasn't supposed to turn into love. She wasn't supposed to change me, push me, and make me want more for myself. She wasn't supposed to wreck me in all ways. And now, if I can't turn my lies into truth, I just might lose her forever…"

My Review: While this book was a chic flick cliché I still gobbled it up! There were so many story lines and personalities that I have seen over and over again both in movies and books that I thought I would get bored and start rolling my eyes, but I should have known better. Probst never fails to deliver for me. She created characters I got totally wrapped up in and wanted the best outcome possible for them. The tension created between the characters is fantastic and just kept building as the story continued. I did find it a little odd that whenever sensitive subjects were touched on by the character, the point of view changed to the one observing for the outside, I guess it was a way to keep the novella short and light without fully delving into the psyche of the characters. I definitely suggest this as a short fun summer read!
My Rating: This was a great book to kick of summer for me, it was the prefect combination of romance, steam and emotions. I loved how this was a part of an anthology but you didn't have to read the other books (granted I might because I am a little curious how the other girls' vacations went). I give it a rating of Four Paws.