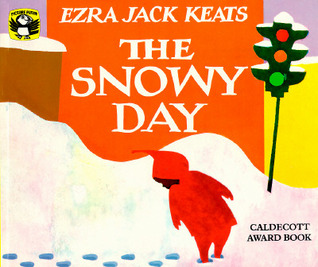 Synopsis: "No book has captured the magic and sense of possibility of the first snowfall better than The Snowy Day. Universal in its appeal, the story has become a favorite of millions, as it reveals a child's wonder at a new world, and the hope of capturing and keeping that wonder forever.
The adventures of a little boy in the city on a very snowy day."

My Review: This is a fun book even though it is simple. Munchkin had a lot of fun pointing out the snow activities and can't wait to try them out himself once we have a little more snow and not such bitter cold. Snowy Day is a great teaching tool for both sounds, and snow to water.
My Rating: I think this will be a book we go back to again and again, especially when we finally have snow to play in outside. It gets a rating of Four Paws.
Good Night! Sweet Dreams!