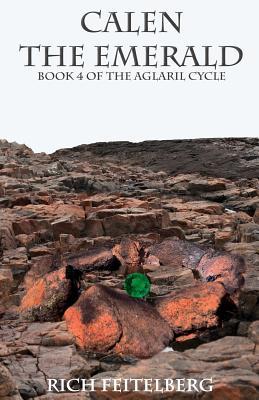 Reviews of the Previous Books:
Synopsis: "Sir Ahlan and his companions discover a troop of dead gnomes. A message found among them identifies the deceased party as couriers carrying a map that leads to the next Aglari. The gnomes appear to have been killed by wolves until Brashani finds an arrowhead in the ground. Realizing bandits are involved, Ahlan considers tracking them but dismisses the idea as impractical. It is only after Nancy and Iriel fail to return to camp, while collecting firewood, that the knight is forced to pursue the thieves, unlocking an adventure through the Gods' Home forest-and a nearby swamp in a race to the magic gem."

My Review: I have been avidly following this series since the beginning and I am always looking forward to reading the next book. This book seems like a little bit of transition book but it didn't drag things down like a transition book normally does, which is such a relief. This book seems to focus more on the internal turmoil that the characters are facing as well as building upon the interactions and relationships between them. We also get a glimpse into the other side of the quest, those that our characters have been trying to beat in this quest for the gems. I really enjoyed this look into the other side, it gives the storyline a little more of a sense of urgency than it had in previous books. The characters are also really starting to push themselves and each other to test their limitations and push beyond them, it is really great to see them all developing as the series continues. I am very excited that we are now halfway through the series and the momentum seems to be building, I can't wait to read the next book!
My Rating: I really enjoyed this book and what it added to the series. The integration of the evil side's storyline really added to the story and the urgency to get to the end. I give this one a rating of Four Paws!
You can also obtain your own copy of this and the rest of the books in the series (so far) in print or digital formats from Amazon or Barnes & Noble or contact your local book supplier (or stick around over the next couple of days for a giveaway).