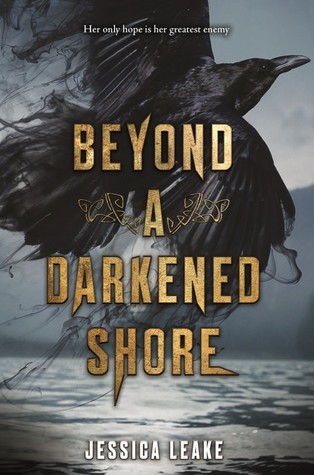 Read for: Beat the Backlist/TBR/ Audio Books
Synopsis:
"
The ancient land of Éirinn is mired in war. Ciara, Princess of Mide, has never known a time when Éirinn's kingdoms were not battling for power, or Northmen were not plundering their shores.
The people of Mide have thankfully always been safe because of Ciara's unearthly ability to control her enemies' minds and actions. But lately, a mysterious crow has been appearing to Ciara, whispering warnings of an even darker threat. Although her clansmen dismiss her visions as pagan nonsense, Ciara fears this coming evil will destroy not just Éirinn, but the entire world.
Then the crow leads Ciara to Leif, a young Northman leader. Leif should be Ciara's enemy, but when Ciara discovers that he, too, shares her prophetic visions, she knows he's something more. Leif is mounting an impressive army, and with Ciara's strength in battle the two might have a chance to save their world.
With evil rising around them, they'll do what it takes to defend the land they love…even if it means making the greatest sacrifice of all."
My Review:
I really enjoy books revolving around vikings and Norse mythology so was pretty excited to read this one, but it fell by the wayside until now. I did listen to the audio book which I am glad I did because it really cleared up a lot of the pronunciations in this one. It took me a bit to get into the story because it starts out more Celtic than I was expecting but I quickly grew to enjoy both the setting and the characters. I really liked Leif immediately, and I did grow to really like Ciara's standoffish and tough personality. I did find that the pacing of the story was rather slow with a few rushed sections when the action happened, which made the overall story seem overly long. With that said, this is a standalone which was a big bonus and made it all worth it to have a conclusion at the end of the book.
My Rating: While this wasn't quite what I was expecting, it was very enjoyable. I love blending of Celtic and Norse Mythology and beliefs. It was a little slower pace than expected and that I usually read but it was nice to have that slow down. I give it a rating of Three Paws.