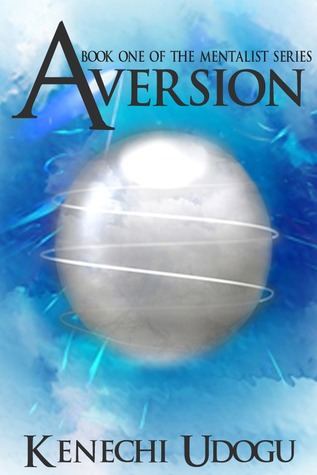 Read for: Requested Review
Synopsis:
"
For Gemma Green's first time, things should have been straightforward. Find your subject, hold their gaze and push a thought into their head to save them from future disaster – Aversion complete. A pretty simple process given that the subject was to have no recollection of the experience. But Russ Tanner doesn't seem to want to forget. In fact the more she tries to avoid him, the more he pushes to get to know her. Gemma knows she has a problem but is she facing the side effects of a failed Aversion or has the school's tennis champ really fallen for her?"
My Review:
It has been a while since I have read any paranormal books and the premise of this book and series was unique so I thought I would give it a go. This book is fairly short and the first book in the series, and we are given information about the magic system (if you can really call it that, more of abilities) in piece mail. We find out the details as the main character, Gemma, does and normally I am not a fan of characters and the reader both being left in the dark, but with the familiar modern day setting and relatively normal life the characters lead I was able to get over that quirk. I did enjoy the characters, and I loved the relationship that Gemma and her father had at the beginning of the book. This was also a quick read, the pages turn quickly as the story gains momentum and we discover new information. The end leaves a lot of questions open that will have you reaching for the next book in the series. I want to know more!
My Rating: This was a fun and quick read for me, it was interesting and intriguing. I really liked the unique paranormal element and am looking forward to learning more throughout the rest of the series. I give it a rating of Three Paws and a Stump Wag.
I received a copy of Aversion and the Mentalist series from the author. The above is my honest opinion.
You can get your own copy of Aversion & the rest of the Mentalist series in print or digital formats from Amazon or Barnes & Noble (hint: Aversion is currently free for kindle and nook download at the time of this post).
So try it out and maybe get the whole series. I know I will be continuing to read it so look of those reviews in the future!