I have been trying to figure out a way to share all these books I read with you but still include other non-review posts on the blog. One method I have come up with was to share the reviews for an entire series (or pair) of books in one post. I will do my absolute best to keep spoilers out of these posts in case you plan to read the books, but there is a slight chance that even the synopsis of a book can give away the result of the previous book. So if you don't want to know anything at all about the later books in a series that might giveaway something in the first book
STOP READING NOW!
I have really been enjoying adaptations and re-tellings of Frankenstein this year, and this series originally attracted me as it is set out as a prequel story to the original work. My favorite thing is when authors can take beloved characters and give them more of a background story or continue the story after the end. So I decided to pick these books up . . .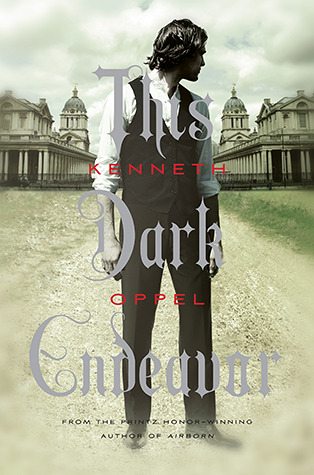 Synopsis:
"
Victor and Konrad are the twin brothers Frankenstein and inseparable until Konrad falls gravely ill. In the forbidden Dark Library, Victor finds an ancient formula, and seeks an alchemist to recreate the Elixir of Life. With friends Elizabeth and Henry, he scales highest trees in the Strumwald, dives deepest lake caves, and each sacrifices a body part."
My Review:
Originally I was a little hesitant to pick this one up; I was skeptical that it could hold up to the original Frankenstein. I am glad I did decide to read it in the end though, I like how this is set up as a prequel, so we get to see a younger Victor Frankenstein and where his obsession with life and death all began. Oppel really captured how for Victor the lines between right and wrong were blurred, and how he would do anything for those he loved. Normally, I am not a fan of alchemy in books, but it was presented really well in this one, not so deep as to get confusing with all the science behind it but enough to capture my attention. I also really enjoyed the dynamics of the relationship between Victor, Henry, Elizabeth and Konrad; it added that extra bit of foreshadowing to the second book and Victor's later life and obsessions. I also recommend the audio book, the narrator did a fantastic job of adding that extra bit of emphasis when needed and really added to the story.
My Rating: I was really pleasantly surprised with this one, I feel like this is a great build up of Victor's personality and back story in relation to the original story. I give this one a rating of Three Paws and a Stump Wag.
~~~~~~~~~~~~~~~~~~~~~~~~~~~~~~~~~~~~~~~~~~~~~~~~~~~~~~~
Synopsis:
"
When his grieving father orders the destruction of the Dark Library, Victor retrieves a book in which he finds the promise of not just communicating with the dead, but entering their realm, and soon he, Elizabeth, and Henry are in the spirit world of Château Frankenstein, creating and growing a body."
My Review:
I really enjoyed the first book in this duology, but I really struggled to get into this one. We have already established Victor's questionable motivations and decisions, so I felt like this book really wasn't necessary. While the majority of elements from the previous book were relatively believable, with the time period and the belief in alchemy; this book just takes it a bit too far into the fantastical and unbelievable. I did appreciate the development of the relationships between Victor, Henry and Elizabeth; the dynamics between all of them does play nicely into the eventual story contained in the original Frankenstein. Sadly, this one was a disappointment in other aspects, it wasn't as engrossing or intriguing as the first and it doesn't add much as a prequel adaptation to the original Frankenstein other than elevating Victor's questionable decisions and volatile obsession.
My Rating: After the previous book, this one was quite the disappointment. It really took a drastic shift from somewhat believable historical fiction to the paranormal and not really in the same realm as the original work. I give it a rating of One Paw and a Stump Wag.
~~~~~~~~~~~~~~~~~~~~~~~~~~~~~~~~~~~~~~~~~~~~~~~~~~~~~~
Full Series Review: This duology started off so great, I really enjoyed the first book, much more than I anticipated but the second book was as much of a let down as the first was a surprise. I enjoyed the development and backstory to Victor's character. We get to watch the start of his obsession with life and overcoming death, we also get to see how he developed his early ideas of alchemy and the life force. If this had just been a single book it would have been a fantastic prequel that I would have highly recommended for fans, but with the addition of the second book and it being such a disappointment (at least in relation to the original Frankenstein) I have to give it a rating of only Two Paws.