So as you probably know, I went a little crazy this month with read-alongs, readathons and challenges. I figured I better have a weekly check in post to dedicate to all these events. I haven't really had any discussion posts with the groups yet, most of the first ones will be happening later this week and over the weekend so expect a little more chatty check in for next Monday afternoon! For now this is just a status check.
Anne of Green Gables Read-Along
So the goal for this read-along was to read through Chapter 13 by the 11th of March. I started out reading the digital version of the book but was so utterly bored and easily distracted by chapter 2 I thought I would try the audio book version (the narrator came highly recommended). I have to say that I find Anne to be so insanely annoying that I can barely stand her. She is far too talkative and easily distracted for my liking. I definitely am much more like Marilla and find Matthew to be my favorite character so far. Matthew is quite, yet thoughtful and intelligent, he is also very kind. I am glad that I have a group to read with (and who are telling me better things are to come) otherwise I would have probably put this one down.
The Selection Buddy Read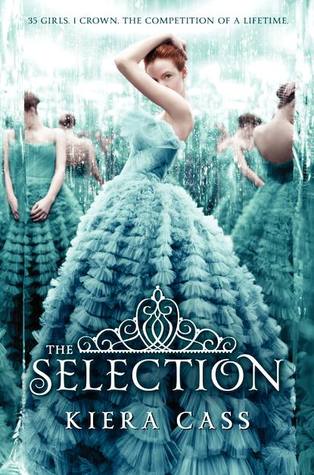 Not very many people in my life are readers so when I finally convince one of them to pick up a book I loved, I kind of feel like I should read along with them to keep up the interest. So my Sister-in-Law finally decided to pick up The Selection after talking about it for nearly a year (she had given me The Crown for Christmas the previous year and found it a little intriguing). She has read to Chapter 9 and so I joined in. I have to say it was super hard to stop reading because this book just flows so nicely that you don't notice the pages turning. I did manage to stop after Chapter 11. I have to say that I once again took an instant dislike to Aspen, he is so self centered and all over the place that he really needs to grow up (yeah yeah I know he supports his family financially but that is it). I am okay with America so far, and while she isn't the nicest person in the world, and a little immature she at least has stuck to who she is so far. I read the initial meeting of Maxon and while he is kind at the very beginning, he is still very stiff and formal (until the official first meeting, then I really like him).
Middle Grade March Read-A-Thon
I have a huge pile of Middle Grade books to read this month for Middle Grade March and I did get a bit of a start on them. Obviously, I started Anne of Green Gables. I also read The Lost Stone, which is an early middle grade book, more of a first chapter book but Middle Grade spans such a wide chunk of books. I also started reading Letters From Wolfie. I hope to finish at least 3 or so more books by the end of the week.
Try a Chapter Challenge
I have a total of 22 books from subscription boxes that have been sitting on my shelves for a while now, so figured that to start the month I need to Try a Chapter in one book a day. So far I have tried 5 books that were from the early Bookworm Box and BookCaseClub romance boxes from well over a year ago (nearly 2 years ago). I ended up saying no to 4 of them and 1 is a maybe that I will try again later. I have a few more of those older romances to go and then it will be on to the OwlCrate YA books.
Frankenstein Read-Along
I have saved this one for last because it was the one I am most excited for and putting the most effort into. We are supposed to have up through Chapter 3 read by March 9th. I am planning on reading 2, possibly 3 different editions for this; the popular edition which was published in 1831, the originally published version from 1818 and then also the original written by Mary Shelley before edits by Percy Shelley and publishing. I started with the 1818 version as I didn't want the one I am familiar with to overshadow this version, I have read the letters and Chapters 1 and 2 so far. I know that it starts out a bit slow for many readers but I love the way we are drawn into the story with the letters from Robert Walton to his sister, the relating of the story of his mysterious lost soul. I am loving marking some of my favorite quotes and the great bits of foreshadowing in the early chapters. I will be reading the pre-edit and publishing version next and followed by the 1831 version later this week.
So that is it for my check in so far, only 5 days into the month and I am pretty well on track for all my challenges and read-alongs. I can't wait for the discussions to start this week!!