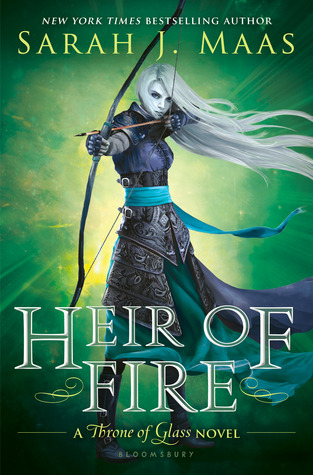 Read for: Series Challenge and Mount TBR
Synopsis: "Celaena Sardothien has survived deadly contests and shattering heartbreak—but at an unspeakable cost. Now she must travel to a new land to confront her darkest truth...a truth about her heritage that could change her life—and her future—forever.

Meanwhile, brutal and monstrous forces are gathering on the horizon, intent on enslaving her world. To defeat them, Celaena must find the strength to not only fight her inner demons but to battle the evil that is about to be unleashed.

The king's assassin takes on an even greater destiny and burns brighter than ever before in this follow-up to the New York Times bestselling Crown of Midnight."


My Review: I really have mixed feelings about this book and the series so far. I am not a huge fan of a vast majority of the characters. I was a little glad however that we got to meet a few new ones and get different points of view and story lines (an thank goodness got away from Celaena at least a little). I did rather enjoy Manon's storyline and am eager to see where it leads in the next book. I was also happy to have some more action in this book, but it was very slow paced and a lot of wallowing in Celaena's self pity and depression. I have one more book in the series to read so far, and not sure I will bother reading the future books.
My Rating: I am really struggling with this series, I have such a dislike for so many of the characters that I have to push to read the book since I really don't care what happens to them. I give this one a rating of Two Paws and a Stump Wag.