Celebrating Children's Book Week!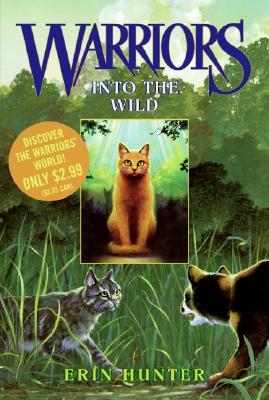 Synopsis: "For generations, four Clans of wild cats have shared the forest according to the laws laid down by their warrior ancestors. But the ThunderClan cats are in grave danger, and the sinister ShadowClan grows stronger every day. Noble warriors are dying-- and some deaths are more mysterious than others. In the midst of this turmoil appears an ordinary house cat named Rusty . . . who may turn out to be the bravest warrior of them all."

My Review: It took me far longer than expected to read this series but I am glad to finally get started on it. I think Hunter did a fantastic job of keeping to the animal characteristics and mannerisms of the characters, you definitely know you are in a cat world with cat characters. It was a little violent for the audience but obviously that is for each individual to decide for their child. I really enjoyed the characters and their personalities as they developed. There are plenty of storylines to follow and develop in the later books.
My Rating: While I do have some reservations about the violence for the audience age group, it is still a great read. I give it a rating of Three Paws and a Stump Wag.