Celebrating Children's Book Week!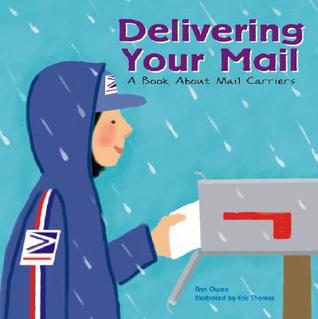 Synopsis: "It's fun to drive a mail truck. The steering wheel is on the wrong side! Learn about the important job mail carriers do in your neighborhood - and why that steering wheel is where it is."

My Review: Munchkin is obsessed with all things having to do with mail, mail itself, the mail box, the mail man and the mail truck, so of course I had to get this book for him. It was a simple book with bold images and thick pages, perfect for older toddlers and preschoolers. There are also some great facts at the end of the book for kids as they get older. There are also endless possible activities to coordinate with the book and connecting it with real life.
My Rating: This was a great book introducing the mail system to little ones. Munchkin of course loved it and I am looking forward to revisiting it with coordinating activities as he gets older. We give it a rating of Four Paws!
Good Night! Sweet Dreams!