Hello and Happy Holiday season everyone! In addition to my Advent Reads event this holiday season, I thought I would post earlier in the day with different things we do each day to have fun and celebrate this season. I hope you will join us and also maybe share some of your own traditions or ways you celebrate.
So I have been following Sam from Thoughts on Tomes on Youtube for a while now and she created a book tag two years ago call
The Grinch Book Tag
and I had to do it (even though it is super old).
I did warn you that Booktube has made me want to do all these awesome book tags!
Anyway here are my answers to The Grinch Book Tag
1. Half of the lights on the Christmas tree are burnt out : Name a book/series/character that started out good but then went downhill
I started off giving the first book 5 stars, the second 3 stars and then had to force myself to finish the 3rd book, there are still 3 more books in the series but I won't be reading anymore, things just got a little too weird and they continue fighting the same battles over and over.

2. Annoying Great Aunt Sally who will not leave you alone : Name a book that you didn't enjoy, but everyone else seems to love so it never goes away
I know, I know you all love this series, and my wonderful Hubby got me this gorgeous box set for Christmas years ago, but I have only been able to push through book 4! I am trying again currently and it is going a little better but I still just don't get what you all see in it or why you continued buying book after book!

3. Your pets keep knocking over the Christmas decoration : Name a character that kept messing things up for everyone else (can't pick a villain!)
So I don't know if any of you tried this series but I could not stand the MC Breena ***Spoiler Alert***
She is stabbed at the end of book 3, I was actually thrilled and couldn't wait to see where the rest of the characters went but low and behold in book 4 she comes back to life! She was constantly screwing up and getting the other characters captured, tortured, battling etc. and all she did was whine, woe is me. Needless to say I never continued the 9 book series.

4. You hear your parents putting out the presents and learn Santa isn't real: Name a book you were spoiled for
I think this one ended up getting spoiled for many people. I still haven't even bothered to buy the book or read it, and haven't even seen the final movie either. Why bother when you know what happens?!

5. It's freezing outside: Name a main character you just couldn't connect with
This is one that I read this year, the book had so many qualities I loved but Reychel just didn't work for me at all. Not that she was really horrible but she didn't have a strong enough personality for me and allowed everyone to use and manipulate her.

6. Mariah Carey's 'All I Want for Christmas is You' and it's giving you anti-romantic feelings : Name a couple you couldn't stand
Honestly I could have used this series for several of the answers but I had to put it here because while the writing is not great, it is the relationship between Ana and Christian that is the real problem. There are so many better books in the genre/ subject that show healthy forms of the relationship.

7. That scratchy homemade wool sweater you got for Christmas years ago but won't get rid of : show some books that have been sitting on your shelves for a while, and you aren't motivated to read, but you don't have the heart to get rid of
Per my request years ago Hubby got me the whole set of books, but I made the mistake of seeing the movie first and then the book was so drastically different I had a hard time getting through the first book. I still have them all sitting on my shelf, I know I should read them because it is everything I enjoy but I just can't make myself sit down and read them.

8. Grandma Got Runover by a Reindeer: Name a character death you still are mad about (warn people for spoilers! You can also use TV or movie deaths)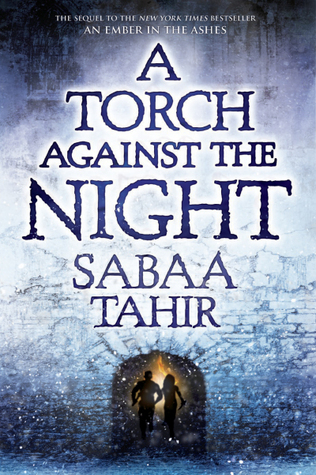 I won't say who in particular died in this one just in case you haven't read it (and you should) but there are several dramatic deaths. One in particular I don't see the point in, other than to throw more trauma at the already traumatized characters. I felt like it was completely unnecessary, there are so many other ways to have gotten this particular character if they weren't needed for the plots anymore. Maybe there will be a reason further into the series but at this point I think it is just the shock factor.

9. The malls are overly crowded with holiday shoppers: Name a series that has too many books in it/went on too long
I hate to say it because I loved Anita Blake for so long, but honestly 26 books and 6 novellas is just too much, especially with so many characters, and pretty much the same bad guys in each one and the constant self doubt of Anita just gets exhausting. I finally had to stop at book 22.

10. The Grinch : Name a main character you HATE (No villians again!)
I cannot stand Celaenna/ Aelin at all! I cannot stand the vainness of her character, I cannot stand the fact that she is supposedly this fantastic assassin with all these skills but you don't really see much proof, etc. I only continued reading this series because I liked Rowan and Chaol, but I had to stop at book 4.
So there you have it, my total Grinch list, now I bet you won't touch me with a 10 foot pole! Are any of these on your Grinch list? Have you done this tag or any others recently? Let me know so I can check out your answers too!