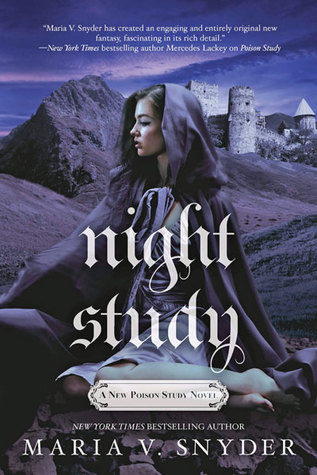 Read for: Netgalley/ Requested Review & I LOVE this series
Synopsis: "Ever since being kidnapped from the Illiais Jungle as a child, Yelena Zaltana's has been fraught with peril. But the recent loss of her Soulfinding abilities has endangered her more than ever before. As she desperately searches for a way to reclaim her magic, her enemies are closing in, and neither Ixia nor Sitia are safe for her anymore. Especially since the growing discord between the two countries and the possibility of a war threatens everything Yelena holds dear.

Valek is determined to protect Yelena, but he's quickly running out of options. The Commander suspects that his loyalties are divided, and he's been keeping secrets from Valek...secrets that put him, Yelena and all their friends in terrible danger. As they uncover the various layers of the Commander's mysterious plans, they realize it's far more sinister that they could have ever imagined."

My Review: Thank goodness I waited to read Shadow Study until I could read this one immediately after. I read this book in a single day, it was totally engrossing with some rather unexpected twists. I really enjoyed having the different perspectives of the characters and watching them develop as the story progresses. Of course I am now left anxiously awaiting the next book in the series which isn't expected until 2017! With that said this is a great continuation to the series, and I am finding that I don't want it to end, I am enjoying the development of the plotlines and characters so much.
My Rating: I really could not put this book down, it was that good. Next to Brigan from Fire by Kristin Cashore, Valek is my all time fictional crush and I loved watching him develop throughout this book! I give it a rating of Four Paws and a Stump Wag!
I received this book through Netgalley in exchange for an honest review.