I have added After Dark Reviews to my blog as a way of notifying you of a review of a book with Adult themes and scenes. From now on I will keep my reviews of all books I read that have explicit scenes in them for late night posts for those of you who prefer to avoid them or easy to find for those of you who seek them out ;)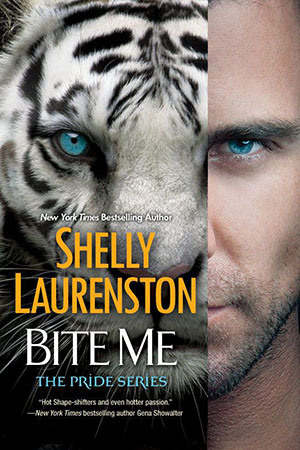 Read for: Mount TBR, Series Challenge
Synopsis: "Livy Kowalski has no time for idiots. When you shapeshift into a honey badger, getting through life's irritants is a finely honed skill. Until she gets stuck housing her nutso cousin and dealing with her dad's untimely and unexplained demise.

That's where Vic Barinov comes in—or his house does. Vic can't step outside without coming back to find Livy devouring his honey stash and getting the TV remote sticky. It gets his animal instincts all riled up. But he'll have to woo her at high speed: all hell is breaking loose, and Livy is leading the charge…"

My Review: This was just an okay book for me. I did enjoy that we had at least met both characters before and both were intriguing enough that I wanted to read their story. With that said the list of characters that make an appearance in every book has gotten so long and their appearances so brief that they have lost what makes them each unique. I did however really enjoy all the Russian characters and their accents, I found that to be a fun change of pace. I am also happy to say that this book got back to the main underlying story line of the whole series and brought it to some finality, thank goodness! With that said Laurenston did leave herself some openings to continue with this cast of characters but I really hope she leaves this series behind, it has lost all momentum and interest for me, even the steam is gone for me.
My Rating: I am so happy that the series is over (at least from what I can tell, and honestly hope) that it is hard to focus on just rating this one book. It was an improvement from the last book but still not great. The honey badger idea was a good one though. I give it a rating of Two Paws and a Stump Wag.