Celebrating Children's Book Week!
Welcome to Story Stack, a new meme here on Eastern Sunset Reads!
For Story Stack I will put together a list of books based on a common theme, probably mostly children's books since this idea arrived as I struggled to organize Munchkin's overflowing bookshelves.
Happy Mother's Day to all the mothers out there! I have today a stack of books off Munchkin's shelves that are perfect for celebrating today.
This is one of my all time favorites, it is one that will remain on our shelves forever and will be given to Munchkin when he is grown and leaves home.
This was a recent purchase for us and it is such a simple yet perfect book. Lots of ways that we make memories together.
A great reminder for the time you are apart.
Part of a cute set, animals love their babies just like we love our babies. Munchkin loved these books as a baby.
This is one of our top bedtime stories. Every time I finally put it away, it only stays on the shelf a couple of days before coming back again.
A cute front and back book. One way is the mommy loving the child more and the other is read from the child loving mommy more.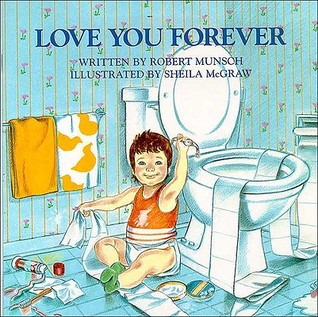 You can't really make this list without this book, even though I refuse to read it out loud.
Munchkin is a recent Pete the Cat fan and this is a cute book that can be read on Mother's Day or Father's Day. A fun way to show appreciation for all the things mom & dad do.
This book in particular speaks to me on this day. All mommy wants is a little peace every once in a while but it doesn't exist. Still we do anything for the little ones.
I am sure there are more on Munchkin's shelves but these were the ones that popped out to me and will be read throughout the day today. Do you remember a mommy and me book from when you were a kid? Or is there a special one you share with your little ones?