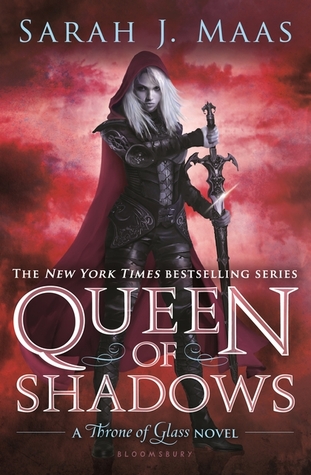 Read for: Series Challenge
Synopsis: "The queen has returned.

Everyone Celaena Sardothien loves has been taken from her. But she's at last returned to the empire—for vengeance, to rescue her once-glorious kingdom, and to confront the shadows of her past…

She has embraced her identity as Aelin Galathynius, Queen of Terrasen. But before she can reclaim her throne, she must fight.

She will fight for her cousin, a warrior prepared to die for her. She will fight for her friend, a young man trapped in an unspeakable prison. And she will fight for her people, enslaved to a brutal king and awaiting their lost queen's triumphant return."

My Review: This is the book I was hoping to read the whole series! Finally a Celaena/ Aelin becomes a character worth reading about with a storyline that isn't riddled with pettiness and self pity. There is plenty of action and ups and downs that you should expected in a fantasy adventure. Though all the inconsistencies in the past make me hesitant to invest the time and money in the next book of the series when it comes out, I am a little curious. You could also finish with this book, while some storylines are still open, there is enough closure to satisfy many readers.
My Rating: This is a very long book that I was absolutely dreading reading, but was relieved once I finally did, the characters all felt more solid like Maas finally decided to allow their own personalities to shine through instead of forcing them to be who she wanted. Though I am a little worried that she will slip back into her old ways with the next book and I will end up hating all of them again. At least with it being such a long book there was plenty of action, which I have been absolutely craving. I give this one a rating of Four Paws (this is of course taking only this book into account not the series as a whole, which would get a really poor rating from me).