Last year I had started posting What's For Dinner. While I really enjoyed those posts, it was hard to keep up with a weekly post, especially since Munchkin is getting a little more picky about his diet and we are having a lot of repeat meals (sometimes the same thing several times a week). I still wanted to keep posting tasty recipes but include a little more variety (like the appetizers and desserts that I make for various parties). So I am now posting Tasty Attempts every other Tuesday. The posts will include a variety of recipes, maybe some of them turn out tasty, maybe others are failed attempts.
So as you may recall last post I made a
Veggie Torte
, as a result I had some leftover Eggplant. Munchkin also asks for chicken nuggets for every meal (yes even breakfast). I came across a recipe for chicken nuggets with a variation of mini chicken parm in this cookbook Hubby bought me for Christmas last year.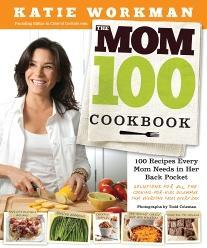 I have to say it was insanely time consuming to make this meal, especially with a young one hanging off you. It did come out rather tasty though and Munchkin and Hubby gobbled them down.
Munchkin did say later that evening though that he preferred the chicken nuggets out of the box in the freezer. I must admit I do to because these just took too long, between the cutting, dredging, frying then baking, it took nearly 2 hours to get this dinner done, far too long after working a full 8 hour day. Not to mention all the clean up!