Welcome to Story Stack, a new meme here on Eastern Sunset Reads!
For Story Stack I will put together a list of books based on a common theme, probably mostly children's books since this idea arrived as I struggled to organize Munchkin's overflowing bookshelves.
Several of the books Munchkin and I have been reading lately seem to have been songs first and turned into books. So here is a list of the ones we have on our shelves (I am sure there are so many more out there).
This is one of Munchkin's favorite songs from daycare so I had to get the book when I saw it.
Who doesn't remember this song? I guess the illustrations help to learn the locations without dancing around.
I didn't realize this was a song (and our copy didn't come with a handy CD) until Munchkin insisted that I sing the song.
This was one of those songs that had been forgotten until you start reading this book then the tune comes rushing back.
One of my favorites from my Girl Scout days, granted some of the words were a little different in this one but at least it came with a CD so Munchkin doesn't have to listen to my out of tune singing!
My mom sent Munchkin this book and it is amazing how quickly the Sunday School song came back to me.
This is a simple song that we really don't need a book but we love Caroline Jayne Church. A weird fact (though not included in this book) is that there are several more verses to this song! I had no idea until I became a mom and found it one of the nursery rhyme books.
Here is another song I never knew the words to, but I think its because there are different versions of it. I dare you to try to read this one without at least hearing the song in your head.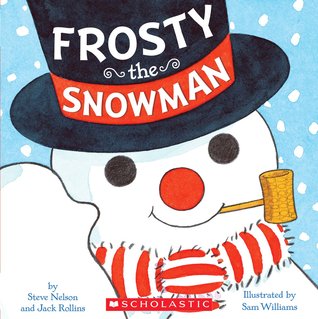 I found it absolutely impossible to read this book, it must be sung! Some how my hubby manages but seriously how can you possibly read "Thumpity, Thump, Thump! Thumpity, Thump, Thump!" without singing?
I know there are tons more books and while tracking down these covers I discovered a bunch more I want to add to our set. Munchkin will just have to deal with my tone deaf singing voice!