The readathon kicks off at this time tomorrow. I am woefully behind on my preparations but I will still get to read tomorrow so that is all that matters.
You can see my original sign up link
HERE
I spent an evening last week planning and adjusting my reading list. I have edited it further as well, I think I will be removing Fried Green Tomatoes and I know I will not be making it through all 6 Warrior Books. The Audiobook, Rush, will take priority, I only have a few hours left.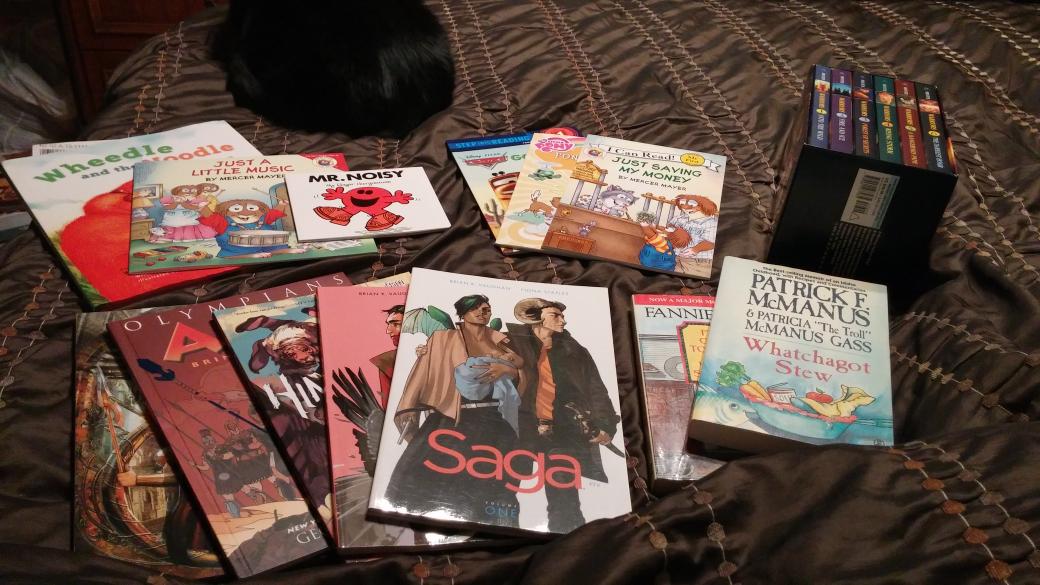 Last night I was a little frantic in my cleaning, making sure that I have the house picked up and the major cleaning done. Of course we have a group of friends coming over Sunday afternoon (I really don't think Hubby understands the concept of reading for 24 hours and how exhausting that can be).
Tonight after work I am solely focusing on the snacks and light meals for the day. I have learned in the past that eating 3 larger meals makes me sleepy. So I have been planning a bunch of lighter smaller meals/snacks. I tried to plan things that can be made ahead of time.
Snack/Meal List:
Caprese Bites (a delicious and light, bite size snack)
Cucumber finger sandwiches (so cute and so tasty)
Berry bowl (fresh treat for the morning kick off)
Ants on a log (can't beat this snack of celery, peanut butter & raisins)
Olive/ pepperoni bites (another quick bite sized snack)
Corn chips with dip (or nachos if I can get the hubby to make them)
Edamame (supposedly an energy boosting food)
Popcorn (I can't get through a day without it)
Leftover pizza (from tonight's movie night with Munchkin)
Brownies (for a sweet treat)
If I have time tonight after making all these goodies I also have a special nail art planned for the readathon but it is just an extra if I have time. I am also going to try to organize my crafting supplies tonight so that when I am listening to the audio book tomorrow I can craft too.
Hope all your plans are falling into place! Have fun and good luck tomorrow!