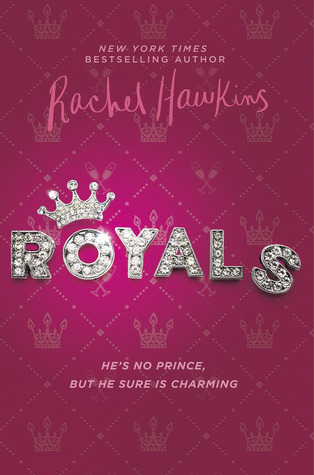 Read for: 2018 Recently Added Challenge
Synopsis:
"
Meet Daisy Winters. She's an offbeat sixteen-year-old Floridian with mermaid-red hair; a part time job at a bootleg Walmart, and a perfect older sister who's nearly engaged to the Crown Prince of Scotland. Daisy has no desire to live in the spotlight, but relentless tabloid attention forces her to join Ellie at the relative seclusion of the castle across the pond.
While the dashing young Miles has been appointed to teach Daisy the ropes of being regal, the prince's roguish younger brother kicks up scandal wherever he goes, and tries his best to take Daisy along for the ride. The crown–and the intriguing Miles–might be trying to make Daisy into a lady . . . but Daisy may just rewrite the royal rulebook to suit herself."
My Review: I honestly didn't go into this one with high expectations, I had heard others loved it but had been burned by YA with royalty (I'm looking at you Princess Diaries). Luckily, this one went way beyond anything I could have asked for, it was everything I would want in a book like this. I adored Daisy and her witty and quick humor, Miles' long suffering friendship and cool distance, the trouble causing royal siblings, a rowdy but friendly group of friends. It was like a comedy of errors and it had me giggling throughout. Also, I highly recommend the audio book, the accents are worth it alone! This was exactly the book I needed, cute and fun and light, a perfect slump breaker!

My Rating: I had heard a few people talk about this book and it sounded cute so I accepted it in a trade, not expecting a whole lot, but this was one of those right book at the right time moments and it was perfect! I give this book a rating of Four Paws and a Stump Wag! I can't wait for the next book to come out in May!