What's for Dinner This Week is a little insight into my life for you every Monday night. I carefully plan out meals for the week ahead of time and do my shopping over the weekend. So I wanted to start sharing with you one of the recipes or dinners I am most looking forward to each week.
I admit that I spend a rather large amount of time online at work browsing the internet and a good part of that is spent looking for new recipes to try. I try to make sure not to cook the same meal twice in a month if not longer so I always need new ones. Pinterest has done nothing but feed into this weird obsession of mine.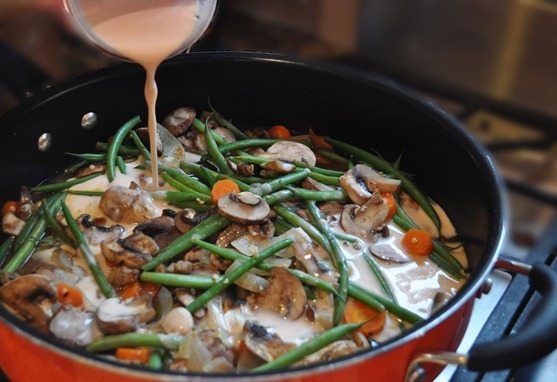 Image from her website (chocolatecoveredkatie)
Doesn't that look delicious?! I love mushrooms and try to find a way to put them into almost any recipe. The thing I love about this recipe is that it is simple, has things both Munchkin and Hubby love and it is perfect for meatless Mondays.
I try to always plan a meatless dish once a week but the thing I struggle with is finding a dish that doesn't have a lot of starch (we eat pasta nearly every day and when we don't eat pasta we eat rice). This dish has neither the green beans kind of act as the pasta. I am looking forward to seeing what Munchkin will think of this dinner.
So do you make a meatless dish every week? Is there one food item you find yourself eating all the time?