Here are my final Challenge wrap ups of the year! I have definitely been reading a lot more series, start to finish, in recent years and decided to focus on trilogies this year since there were so many on my shelves waiting to be read. I also have been listening to a ton more audio books since becoming and audible member. So here are my full challenge lists and my favorites from each.
Audio Book Challenge:
In the past few years I have read around 2 audio books a month and have thoroughly enjoyed it, so this year I thought I would push myself to listen to 3 or more a month with a goal of 30-40 audio books. I darn near did read 3 a month even with many of these books being 15+ hours.
2.
Ice Like Fire
3.
Frost Like Night
4.
Winner's Curse
5.
Winner's Crime
6.
Winner's Kiss
7.
The Siren
8.
Watersmeet
9.
Centaurs Daughter
10.
The Keeper
11.
Pippi Longstocking
12.
A Man Called Ove
13.
The Princess Diarist
14.
The Simplicity of Cider
15.
Pax
16.
American Street
17.
Heir to the Shadows
18.
Queen of the Darkness
19.
Under a Painted Sky
20.
Absolutely True Story of a Part Time Indian
21.
The Madman's Daughter
22.
Her Dark Curiosity
23.
A Cold Legacy
24.
Dragon's Teeth
25.
Every Little Thing
26.
A Christmas Home
27.
All You Need Is Love
28.
Angels at the Table
29.
Fire
30.
A Christmas to Love You
31.
I Want to Hold Your Hand
32.
The Christmas Promise
33.
A Promise of Fire
(re-read)
34.
I Saw Her Standing There
35. Breath of Fire (re-read)
Favorite Audio Books of 2017:
Some of the audio books I listened to this year were re-reads and some of them were all new books. It is really amazing the difference of reading an audio book as opposed to reading a print or digital book. Sometimes it works out great and you end up loving the more than if you had read it, other times it doesn't work (especially if the book is in an obscure format). One of the things it comes down to is having a great narrator or cast. Anyway, here are my favorite audio books of this year.
While the book itself wasn't a favorite of mine, the narrator of this audio book was simply amazing. If I had read this one in any other format it probably would have been a DNF but with the accent and the narration style I was able to not only finish this book but also enjoy it.
This was a re-read for me this year, and only just recently but it was the first time listening to it on audio. While I loved the banter of the characters before, listening to it just added a whole other level of entertainment. There is something great about listening to your favorites on audio.
When you find a book that just works in all ways, it is magic. I listened to this audio book not knowing that it was the 7th (I think) in the series. Even having come in well into the story, the characters came to life and I am now binging the entire series.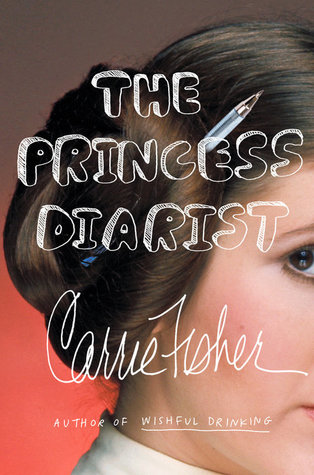 For me the only way to read books with a lot of humor (especially sarcasm or dry humor) is to listen to it on audio. And not only to listen to it but to listen to it narrated by the author. This one in particular, while it wasn't what I had expected, there was something truly special hearing Carrie Fisher's voice again, with her quirky and witty sense of humor.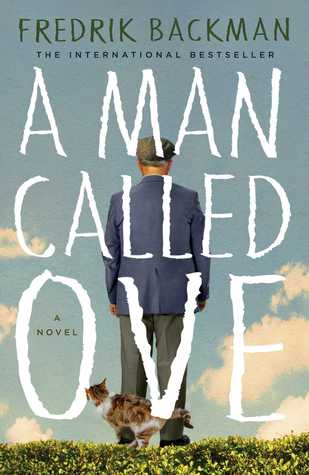 You never really know what you are going to get with a book translated from it's original language. This one had all the pieces just come together and make something magical! The translation was fantastic, the story itself was fantastic, the crazy cast of characters were fantastic and the narration was fantastic. I honestly don't know if I would have read this one in print or not but am so glad that I did listen to it, even though it was so far outside my normal reading genre. I am definitely going to revisit this one and will be tracking down more by this author!
Trilogy Challenge:
I had so many trilogies that I wanted to read this year (and still have so many) but I decided to set a goal of 10 to 12 trilogies, including novellas, for the year. While I did complete 10 full trilogies, I didn't quite finish the last 2, but that is okay because I had some pretty chunky ones on my list this year. I do love trilogies, they are long enough to have a great story with lots of different plot lines and fully developed worlds and characters but they are short enough to enjoy back to back to back and still have time for other books. Instead of picking my top 5 favorites, I thought I would give a couple of quick thoughts on each series and then pick my favorite trilogy of the year.


1. Snow Like Ashes Trilogy: Book 1, Book .1, Book 2, Book 2.5, Book 3
I had pretty high hopes for this trilogy, with interesting descriptions and beautiful covers but unfortunately the lack luster romance really took over and didn't allow for great plot development and I ended up disappointed.
2. Winner's Curse Trilogy: Book .5, Book 1, Book 2, Book 3
This was a pleasant surprise, especially on the tails of Snow Like Ashes. I really enjoyed the world and the enemies to friendlies trope but what really took this series away was the political intrigue and plots. This series was so mentally driven even with the physical battle there was always a mental battle going on under the surface.
3. Sons of the Revolution Trilogy: Book 1, Book 2, Book 3
I have had this sitting on my TBR for quite a while and I am glad I finally had that push to pick it up. While it wasn't all that memorable, it was set in a interesting time, so different from all the other historical romance books I have read.
4. Watersmeet Series: Book 1, Book 2, Book 3
This is another trilogy that has been sitting on my shelves forever, I was interested solely because of the centaur aspect. Unfortunately it just didn't work for me, it was agenda driven and it really made be realize that I am not a fan of the "Chosen One" type tropes.
5. A Court of Thorns & Roses Series: Book 1, Book 2, Book 3
I was super hesitant with this series because I wasn't a fan of the Throne of Glass series and actually gave up on it. But I had the first two books signed by the author and the third book came out this year so I thought I would give it a shot. Boy am I glad I did, I absolutely loved it, I became attached to the characters and I love the way the re-telling/inspiration stories were worked into it and into each other.
6. Ralph S. Mouse Trilogy: Book 1, Book 2, Book 3
I remember these from when I was a kid and had really enjoyed them. While they may still be great for kids, it didn't really hold up to the test of time as an adult. I am sure Munchkin will love them some day but they didn't really appeal to me as much now.
7. Grisha Trilogy: Book 1, Book 2, Book 3
I have heard such great reviews of this trilogy in the past couple of years but I have been holding back because of the Russian influence, I thought I would have a hard time grasping that aspect. I ended up completely sucked in and loving the world that was built. Not so much all the characters but the world was great and I am so looking forward to more books in this world.
8. Dark Jewels Trilogy: Book 1, Book 2, Book 3
Another series that has been sitting on my shelves for easily 8 years or so. It was a super rocky start and certainly isn't for everyone, the setting is in a very brutal world and was super unsettling but I am glad I pushed through it, I became very attached to the characters throughout the span of this trilogy.
9. Captive Prince Trilogy: Book 1, Book 2, Book 3, Book 2.5, Book 3.5, Book 3.75
This is a series I have heard people rave about and people rant about and when it came available in my library I figured why not give it a shot. Again like the Dark Jewels trilogy, it was a very brutal start in the world but boy did the characters suck me in. I ended up loving the story.
10. The Madman's Daughter Trilogy: Book 1, Book 2, Book 3
I was so looking forward to this trilogy with re-tellings of some of my favorite classic horror/science fiction books. It started out really strong but quickly started going downhill as the romance took over the story.
Favorite Trilogy of 2017
This was a super hard one to pick because each had their ups and downs but I have to go with the one that just kept getting better with each book and that was . . .