We have entered October and so it is time to discuss books with all kinds of magic and levels of creepiness! This week we list the top five books with witches. Now I thought this was a subject that would be super easy, I read a lot of books about magic so I should be able to list 5 books with witches easy right?! Nope, once I got to thinking about it a lot of my books feature magical abilities but not really witches in the traditional sense (more of fae and general magic). But I dug deep and came up with a list . . .
Kind of silly that the first book would be a children's book but I love this book and so does Munchkin. And bonus for being a fun story and not a scary witch.
I read the Kitchen Witch several years ago and found it to be a fun and quirky little romance with a flare of magic. (it is a pretty clean romance too so no worries) There are two more books in the trilogy though I wasn't as much a fan of them.
I read this one long before I started blogging or even keeping track of my books, but I do remember it being a really great book (actually it is two books but I have the bind up of the duology).
When I think of witches honestly the first thing that comes to mind are the witches in Macbeth so I couldn't leave this one off the list. They are the dark, mysterious, cackling and cauldron brewing witches that there are warnings about.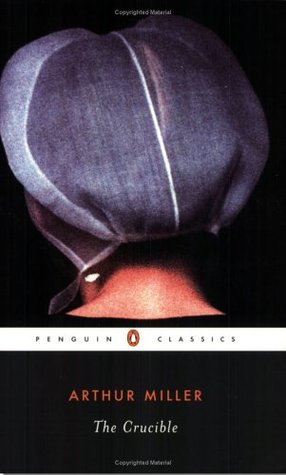 I read this one years ago in high school and it sparked a big interest for me and my best friend. We became very curious about the Salem witch trials, to the point of writing research papers for fun (yes we were strange). This lead us also to become interested in the witch hunts in England as well.
I had to add The Black Jewels Trilogy as I just finished reading them. They are fantastic books but definitely not for the faint of heart of for anyone under the age of 18!! There is lots of magic and a very powerful witch but it is a complex system and in a horrible society with depraved tastes, so again do not pick this book up without checking out reviews and warnings because the first book in particular is difficult to get through (I will have my own reviews up later this month).
And while putting together this list I came across a book that has been added to my TBR
Practical Magic is one of my all time favorite witch movies for this time of year and I had no idea it was a book! Time to pick this one up!!
So what are some of your favorite witch books? What makes a witch in your opinion?