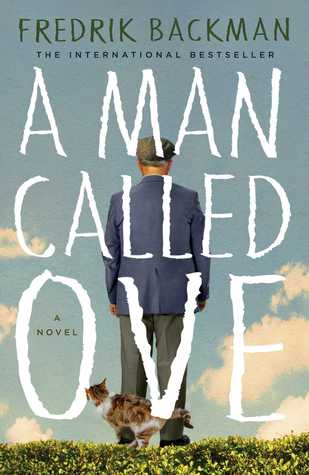 Read for: Audio Book Challenge & it came highly recommended
Synopsis: "A grumpy yet loveable man finds his solitary world turned on its head when a boisterous young family moves in next door.

Meet Ove. He's a curmudgeon, the kind of man who points at people he dislikes as if they were burglars caught outside his bedroom window. He has staunch principles, strict routines, and a short fuse. People call him the bitter neighbor from hell, but must Ove be bitter just because he doesn't walk around with a smile plastered to his face all the time?

Behind the cranky exterior there is a story and a sadness. So when one November morning a chatty young couple with two chatty young daughters move in next door and accidentally flatten Ove's mailbox, it is the lead-in to a comical and heartwarming tale of unkempt cats, unexpected friendship, and the ancient art of backing up a U-Haul. All of which will change one cranky old man and a local residents' association to their very foundations."

My Review: I went into this book knowing nothing other than people absolutely love it. I tried to get an ebook copy from my library but discovered that that for the 16 copies they have there were 240 holds! So I just downloaded the book on audible. As soon as the story started and we got to know Ove, I instantly had a connection with him, I could see myself being the same personality when I got older. As the story continued I really fell in love with Ove and all the characters in the neighborhood. The cat might be one of my all time favorite side characters, while he never really did anything it added so much to the story. The going-ons of that little neighborhood had me laughing and at times tearing up. It was quite the roller coaster for my emotions but one I would gladly get on again. If you haven't read this one, go pick it up (if you can find it that is), I will definitely be checking out more of Backman's books.
My Rating: I really don't read straight up literary fiction all that often anymore, but for some reason this book really captured me. I don't think there was a single character I didn't like in the book and the events were at times comical, heartwarming, tear-jerking, it just hit on all emotions. I can't help but give this book a rating of Four Paws and a Stump Wag!
If you have read any of Fredrik Backman's other books, where would you suggest starting after this one?