So it has been ages since I have done a story stack, and I have decided to change it up a little bit. In previous Story Stacks I would post a list of Children's Books for a particular subject; now I am planning to use Story Stacks as a little discussion/ recommendation posts for books.
In this Story Stack I want to talk about books that have gotten a lot of hype, raving reviews, come highly recommended, etc. that I just don't get. I have read these books (or at least some of the books in a series) but I just didn't enjoy. Now I know for a fact that there will be some books on here that you love, and I mean no offense to anyone, I am just voicing my opinion, but please feel free to voice yours too just please keep it civil and respectful.
So let's kick this off . . .
I am going to start off easy hopefully and work up to the ones that are most beloved by others.
The Adventures of Tom Sawyer and Huckleberry Finn by Mark Twain
I know these are classics that are true to settings, but these two and only one other book were the only books of all the required reading throughout my years of school that I just could not finish. I could not force myself more than half way through both of these books. I was bored out of my mind with both of them. Did you enjoy them?
Shiver by Maggie Stiefvater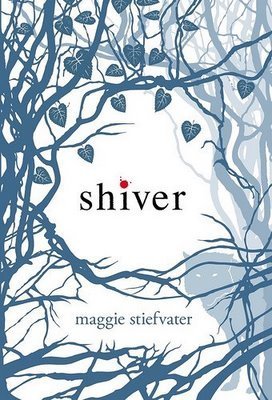 I couldn't even finish this book, and the worst part is that I bought the whole trilogy! It was so unbelievably bad that it has made me hesitant to read anything else by Stiefvater even though everyone raves about her Raven Boys series. I do own Scorpio Races, can you convince me to actually read it?
The Princess Diaries Series by Meg Cabot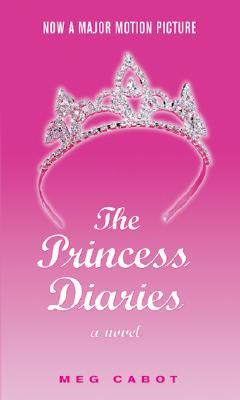 I really enjoyed both movies so I thought that this would be a fun series to read for my Series Challenge this year, boy was that a mistake! I seriously had to force myself to get through each and everyone of these books. They are written for younger teen readers, but even if I had read these books at that age I think I still would have disliked them. Did you read them as a teen? Did you like them or no?
The Series of Unfortunate Events by Lemony Snicket
I was so disappointed with the first book that I just couldn't pick up the rest of the series. It was such a dull book for me and while I could push through it super fast, I can only imagine how a young reader who keeps waiting for something exciting to happen would get discouraged by this one. Did you read this series? Did you think it was a great one for Middle Grader readers?
Pretty Much Anything by Jane Austen
I had to read Pride & Prejudice in school and could barely get through it, I tried to pick up Persuasion several years ago and had to put it down, and then a couple of years ago I finally had to pick up Mansfield Park because I had often been compared to Fanny (I honestly find myself a little offended by this comparison, I hope I am not as meek and naïve as she is). Anyway I find these books to be so unbelievably dull and long to read. Which is your favorite and why?
Fifty Shades Trilogy by E.L. James
Ugh! I finally read this whole trilogy last year because everyone kept raving about it and telling me I had to read it. What a waste of time, horrible writing, horrible characters, poor presentation of the lifestyle, etc. I could go on and on. Did you read it? Did you think it was worth all the hype?
Throne of Glass Series by Sarah J. Maas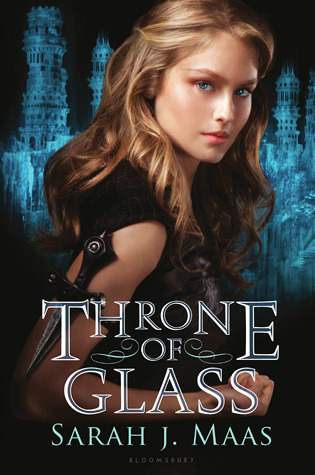 This series had a lot hype and I see so many people love it, me. . . not so much. There are definitely enjoyable moments but I could not stand the inconsistency of the MC, the love triangle, etc. Did you read this series? What did you think?
Okay and now for the last one, I have braced myself for the outcry I am about to hear ...
The Harry Potter Series by J.K. Rowling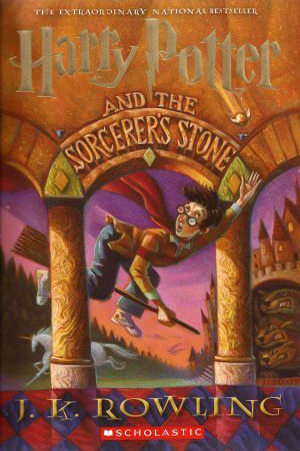 I know, I know, so many have loved this series, and I am truly glad that people found this series and it turned them into avid readers, but I just don't get it. The books are so slow moving, the characters aren't really all that likable, and I have no idea how after the first book came out and there was a wait for the next one that anyone stuck with the series. I must admit that I have stalled out on book 5, I just don't know if I can push through the rest of the books. Can you convince me to finish the series?
So there you have it, the books that I just didn't get what the hype was all about. Some of them were okay but just didn't live up to expectations and others I was just left completely dumbfounded as to why so many told me I must read these books like they did! What books were you disappointed with? Which ones didn't life up to the hype for you?