I have added After Dark Reviews to my blog as a way of notifying you of a review of a book with Adult themes and scenes. From now on I will keep my reviews of all books I read that have explicit scenes in them for late night posts for those of you who prefer to avoid them or easy to find for those of you who seek them out ;)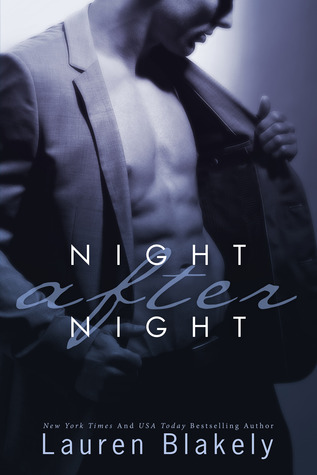 Read for: Mount TBR Digital
Synopsis: "Their world was sex, love, and lies.
He intoxicated her. Commanded. Consumed.
With a dirty mind and a mouth to match, Clay Nichols is everything Julia never knew she wanted and exactly what she cannot have. He walked into her life one night and unlocked pleasure in her that she never knew was possible. Possessing her body, captivating her every thought. Which makes him way too dangerous for Julia to risk her heart, given that she has a price tag on her head. She ran after one mind-blowing week with him, but now he's back, and determined to make her his own.
No matter the cost.
She was a sexy drug to him. Fiery, unforgettable, and never enough, Julia is an enigma, and Clay isn't willing to let her go without a fight. But she's got dark secrets of her own that threaten to destroy any chance of happiness. She's a wanted woman—the stakes are high, her every move is watched, and yet the lure between them can't be denied. Can two people burned by love trust again when desire and passion are met by danger at every turn?"

My Review: This book has been sitting on my kindle for ages and I finally got around to read it. It definitely opened with a bang and I really found myself loving Julia and wanting to know her secrets. As the story developed I found myself leaning towards liking Clay more. They were both interesting characters that kept you reading. This book certainly had plenty of steam between the two characters as well. It was a quick and fun read, but be warned, there is quite the cliffhanger ending.
My Rating: I found this to be a easy steamy read but with enough interesting elements to make it stand out a little bit. I give it a rating of Three Paws.