Last year I had started posting What's For Dinner. While I really enjoyed those posts, it was hard to keep up with a weekly post, especially since Munchkin is getting a little more picky about his diet and we are having a lot of repeat meals (sometimes the same thing several times a week). I still wanted to keep posting tasty recipes but include a little more variety (like the appetizers and desserts that I make for various parties). So I am now posting Tasty Attempts every other Tuesday. The posts will include a variety of recipes, maybe some of them turn out tasty, maybe others are failed attempts.
So I have still been using the
Mom 100 Cookbook
since Hubby was kind enough to get it for me for Christmas last year.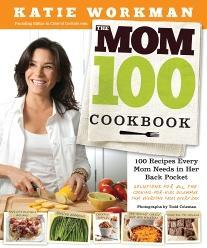 I came across a recipe for black beans and rice, and oddly enough Munchkin won't eat a lot of things like hot dogs but loves beans. I ended up cutting this recipe in half because it wanted me to use 4 cans of beans and 8 cups of rice! It was meant to be a main dish but I wanted it for a side dish to the
Crock Pot Salsa Chicken
.
I did alter the dish slightly to use up some ingredients I had on hand and substituted for things I forgot to pick up, but all in all it came out good and Munchkin and Hubby both loved it. The only downfall was even cut in half it made a really lot and we were sick of it before it was all gone.