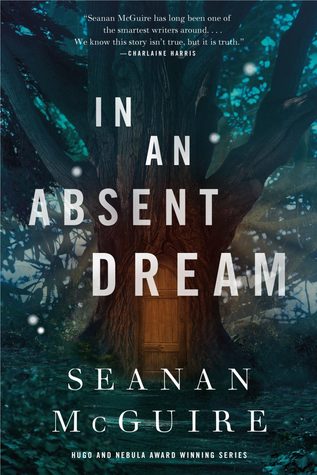 Read for: Borrowed Books/ Audio Book Challenge
Previous Books In Series:
Synopsis:
"
This fourth entry and prequel tells the story of Lundy, a very serious young girl who would rather study and dream than become a respectable housewife and live up to the expectations of the world around her. As well she should.
When she finds a doorway to a world founded on logic and reason, riddles and lies, she thinks she's found her paradise. Alas, everything costs at the goblin market, and when her time there is drawing to a close, she makes the kind of bargain that never plays out well."
My Review:
I was finally able to get an audio book copy from my library and it was totally worth the wait. I think this might be my favorite book in the series. I loved the Goblin Market world and I really enjoyed Lundy's character, it really explains a lot about the previous books. I now really want to go back and re-read the series with this new information in mind. This book has rekindled my interest in the series and I really hope to see more coming now.
My Rating: After Beneath the Sugar Sky I wasn't sure if I would want to continue with this series so I waited for the library copy to become available. Now I am happy to say I can't wait for more! I give this one a rating of Four Paws and a Stump Wag!